Anne and Carl Deane are avid travelers and contributors to various online articles focused on travel-related news, tips, and insights. Below, Anne and Carl Deane discuss some lesser-known locations that can provide for the most memorable vacations.

In an increasingly overcrowded and overexaggerated world, hidden gems–those lesser-known travel spots filled with charm and wonder–are becoming ever more alluring. Passing by the beaten path offers a rewarding experience that allows adventurers to uncover some of Earth's best kept secrets. This article highlights seven captivating hidden gems from around the globe – each an inviting exploration promising unforgettable memories.
Matera, Italy (Europe)
Anne and Carl Deane say that Matera, a UNESCO World Heritage Site located in southern Italy's Basilicata region, is an incredible city. Its dramatic setting amidst steep rocky ravines provides stunning backdrops for ancient cave dwellings, known as Sassi, that date back to prehistoric times.

Matera also has stunning frescoed churches carved into rocks, such as Santa Maria de Idris. There are several museums such as Casa Noha that showcase Matera's fascinating past. Travelers may also sample the local cuisine made with regional ingredients like durum wheat pasta and peppers.
San Miguel de Allende, Mexico (Americas)
San Miguel de Allende is a vibrant colonial-era city located in Guanajuato state of Mexico. Anne and Carl Deane report that the city is especially renowned for its well-preserved Baroque architecture, featuring narrow cobblestone streets, colonial mansions, and ornate churches. Parroquia de San Miguel Arcangel – its iconic church – stands as an impressive landmark while Fabrica La Aurora – once a textile factory turned art and design center – draws in many visitors.

Anne and Carl Deane say that visitors can also explore the nearby Sanctuary of Atotonilco, as well as the El Charco del Ingenio botanical garden that provides plenty of opportunity to relax after exploring the rest of San Miguel de Allende.
Jaisalmer, India (Asia)
Jaisalmer, India's Golden City, lies deep within India's Thar Desert. Its imperial yellow sandstone fort rises majestically from the desert sands and houses a royal palace, Jain temples, and several exquisite havelis (mansions) featuring intricate carvings.

Anne and Carl Deane note that Jaisalmer's narrow lanes are lined with vibrant markets selling traditional textiles, jewelry, and handicrafts. Every year during Jaisalmer's Desert Festival, visitors are treated to music, dancing, and camel races, as well as activities like camping under starlit skies!
Ghent, Belgium (Europe)
Ghent, Belgium's Flanders region is recognized for its picturesque canals, well-preserved architecture, and vibrant cultural scene. Gravensteen Castle dominates the skyline with its moat, turrets, and fascinating history; Ghent's Belfry provides panoramic views from its 91-meter-high tower.

Anne and Carl Deane report that Ghent also houses several impressive museums, like the Museum of Fine Arts that showcases various works by Flemish masters. The city's culinary scene is also impresive; waterzooi (a creamy fish stew) and Ghent nose (a cone-shaped candy) are not to be missed.
Jeju Island, South Korea (Asia)
Jeju Island, South Korea's southernmost volcanic island, is legendary for its stunning landscapes, idyllic beaches, and unique island culture. Mount Hallasan – South Korea's highest point – offers scenic hiking trails and an abundance of flora and fauna while the Manjanggul Lava Tube shows visitors a fascinating subterranean world created by countless years of volcanic activity.

Jeju's coastline boasts picturesque waterfalls such as Jeongbang and the Cheonjiyeon, plus Jusangjeolli Cliff with its striking columnar rock formations. Anne and Carl Deane note that visitors can also explore Seongeup Folk Village to learn about Haenyeo divers at the Haenyeo Museum.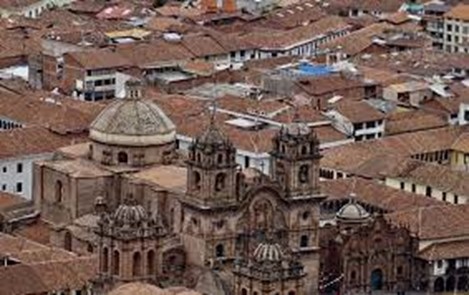 Cusco, Peru (Americas)
Cusco, once the capital of the Inca Empire, is a historic city located in the Peruvian Andes. With its narrow cobblestone streets lined with Inca walls and colonial-era buildings, Cusco provides an enthralling backdrop for exploration. Plaza de Armas – its main square – showcases two iconic landmarks: Cathedral of Cusco and Church of La Compania de Jesus.

Anne and Carl Deane report that the nearby Sacsayhuaman also offers insight into Cusco's Inca past, while the San Pedro Market offers traditional textiles, produce, and handicrafts. Cusco also serves as the gateway to Sacred Valley, an area featuring numerous archaeological sites from the Inca empire.
Marrakech, Morocco (Africa)
Anne and Carl Deane say that Marrakech is an enchanting destination in Morocco, renowned for its vibrant atmosphere and captivating history. The Medina district features winding alleys, bustling souks, and stunning architecture. Some highlights include Koutoubia Mosque with its towering minaret and Bahia Palace, which was built in the 12th century.

Additionally, Anne and Carl Deane explain that Majorelle Garden, designed by French painter Jacques Majorelle and later owned by fashion designer Yves Saint Laurent, provides visitors with a tranquil oasis filled with many exotic plants and fountains. Marrakech also boasts traditional riads – historic courtyard homes now converted into boutique hotels where visitors can experience true Moroccan hospitality at its best.